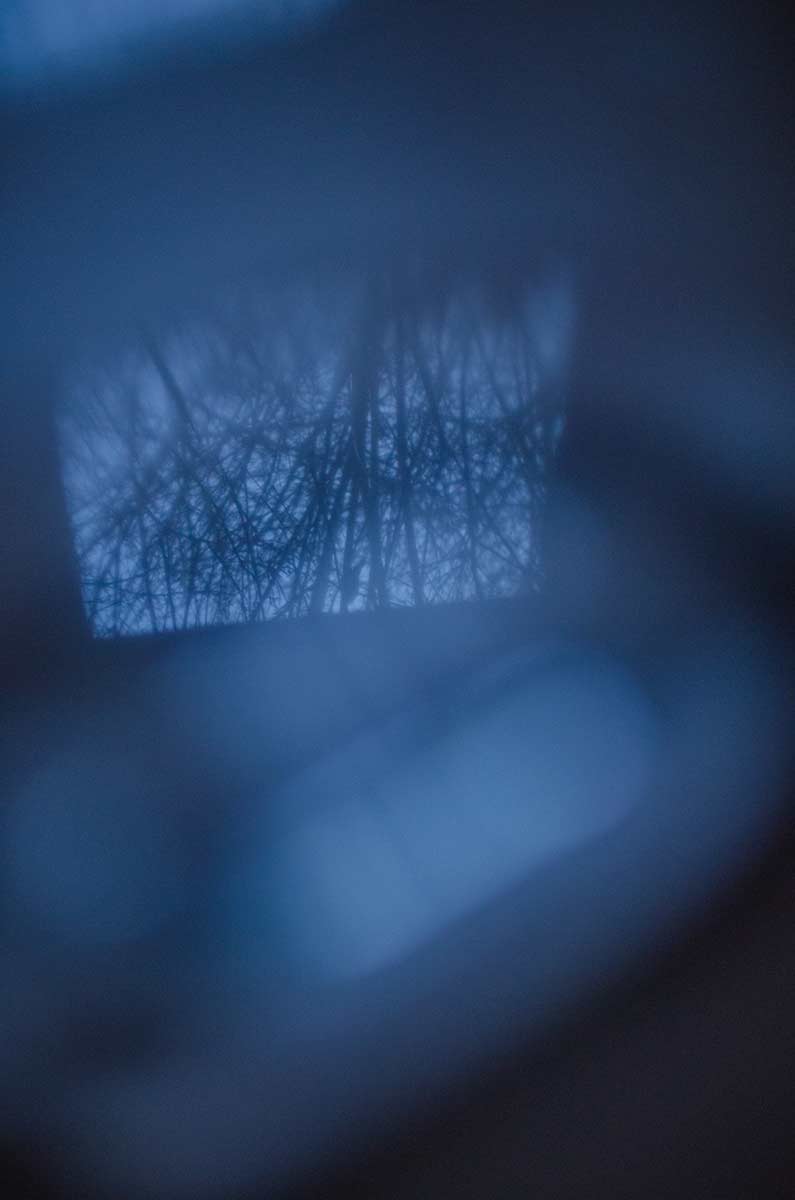 SERIES OF 4 PHOTOS
60 × 40 CM
INKJET, ALUMINIUM DIBOND
FLARE was a new approach in taking abstract photos. Undefined reflections blend with forms and man-made objects but also floral elements to create an atmospheric artwork. The melancholic pictorial world is enhanced by the blue tone.

As with all my abstract photographs, no digital post processing was used to create the distortion.