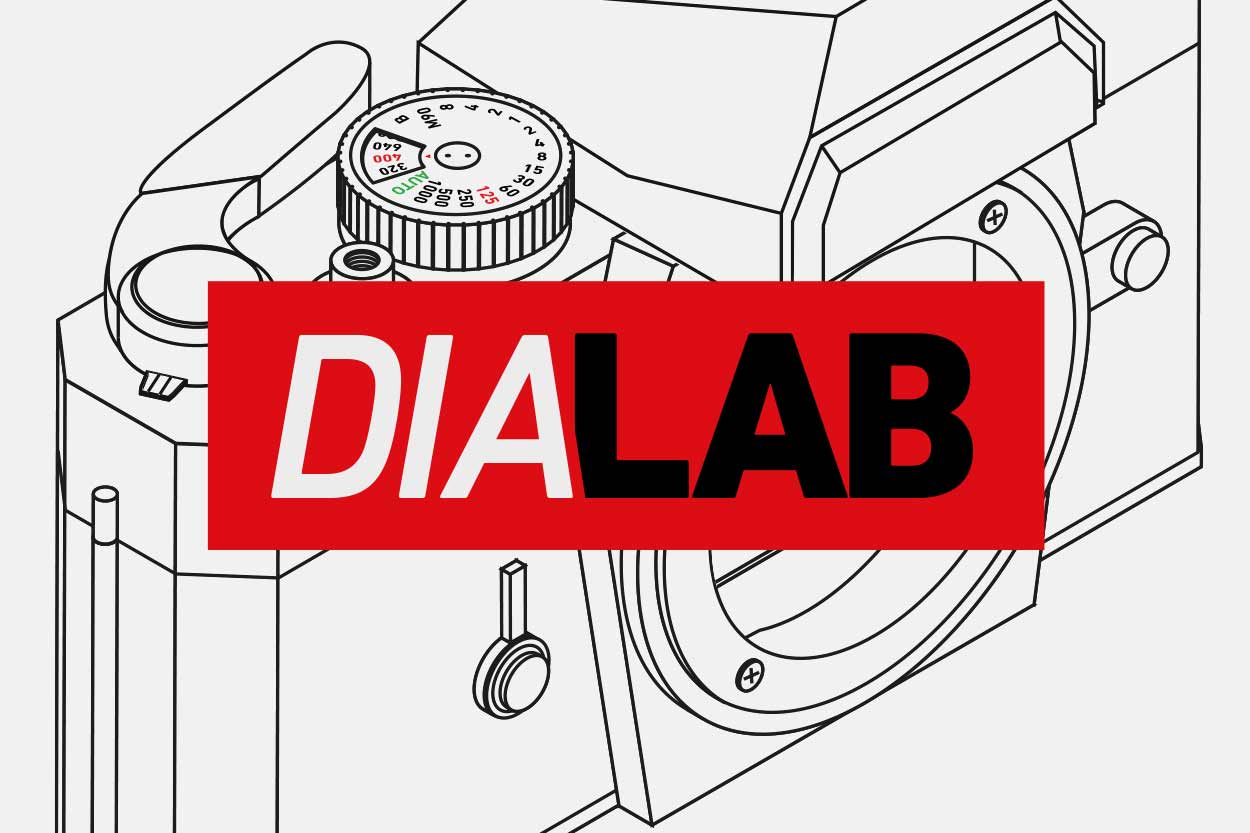 DIALAB
interdisciplinary brand design concept for a learning platform
concept & design
BOOK, 180 PAGES +
BLOG, FORUM, WIKI
Finding the right media for the job is always key for me. That is why I dealt with this topic in my bachelor thesis. I wanted to combine digital and analogue media efficiently. This led to the concept of DIALAB – a social network and brand for analogue photography. Tradition and technology work together seemlessly in a highly modern brand experience to bring knowledge to life in a thriving community.
So how can these
components be combined?
The most important thing to distinguish between short- and longliving content. This needed to be spread across the most suitable media. I decided to design the book around basic tutorials and references without recommending any brands or products which could go unavailable in the future. The instructions are simple but straight forward.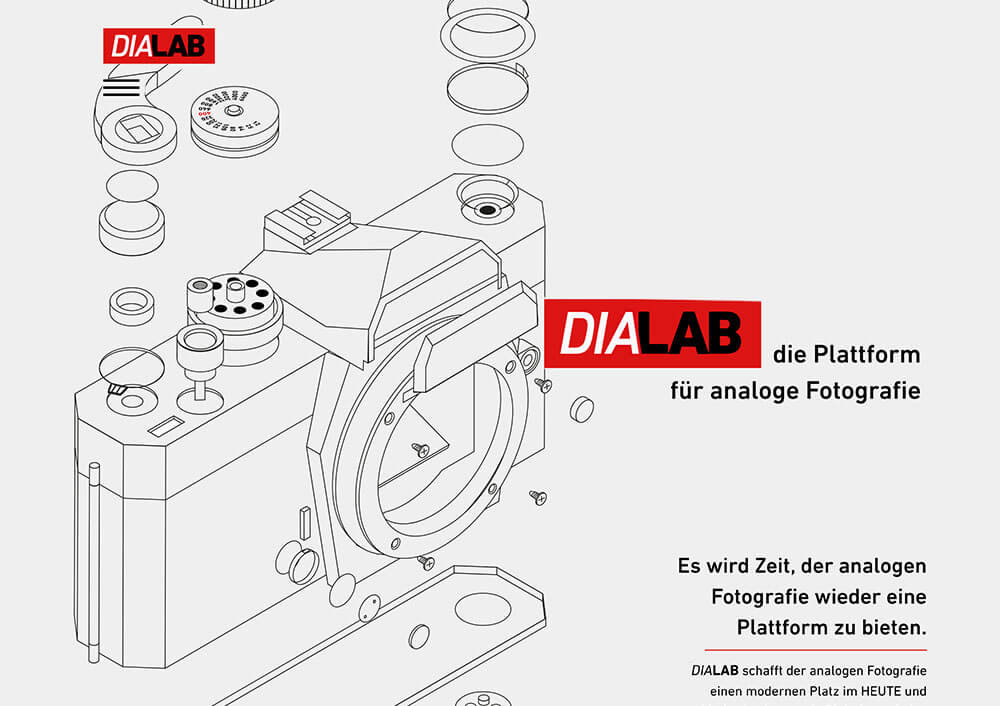 A blog on the website would share short-living and most recent content like news, reviews or events. Next to that a community forum makes it possible to share experiences, ask questions or discuss blog posts.
I designed this as a brand to make it possible to hold the three components together. All brand touch points make learning analog photography very easy and available to a wide range of people. Also distributing the information to the medium where it could be received best. This would assure the book won't lose its relevance over time.

DIALAB will be launched soon.