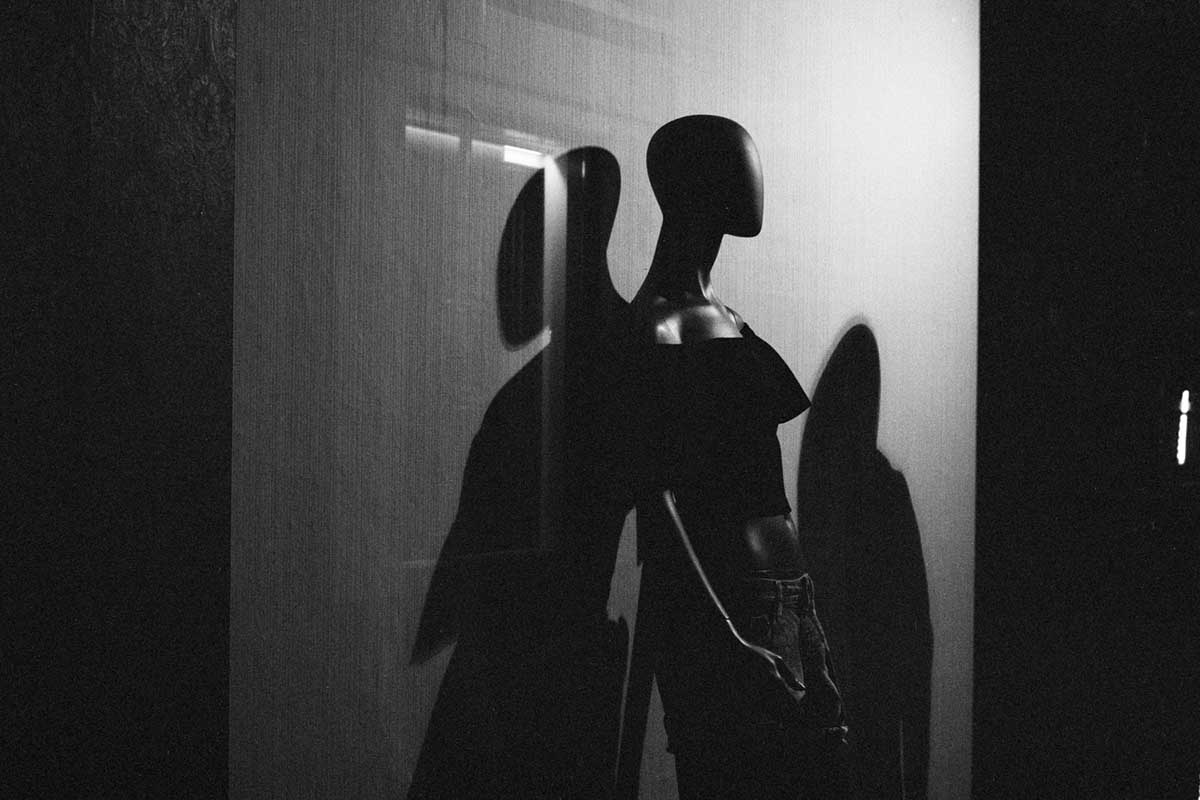 ONGOING SERIES
60 × 80 CM
INKJET ON BARYTA PAPER,
FRAMED
As early as the end of 2015, I began photographing mannequins through a photography project at the university. In groups or as portraits mannequins radiate a very special energy. Sometimes intimidating, sometimes horribly human-like, sometimes wonderfully abstract – Especially when looking at them when nobody else is watching and every shop has closed.

Since then I haven't stopped looking for new motifs and the collection is growing constantly. Showcased here is the first series of black and white photos I took in the middle of the night and just before sunrise.