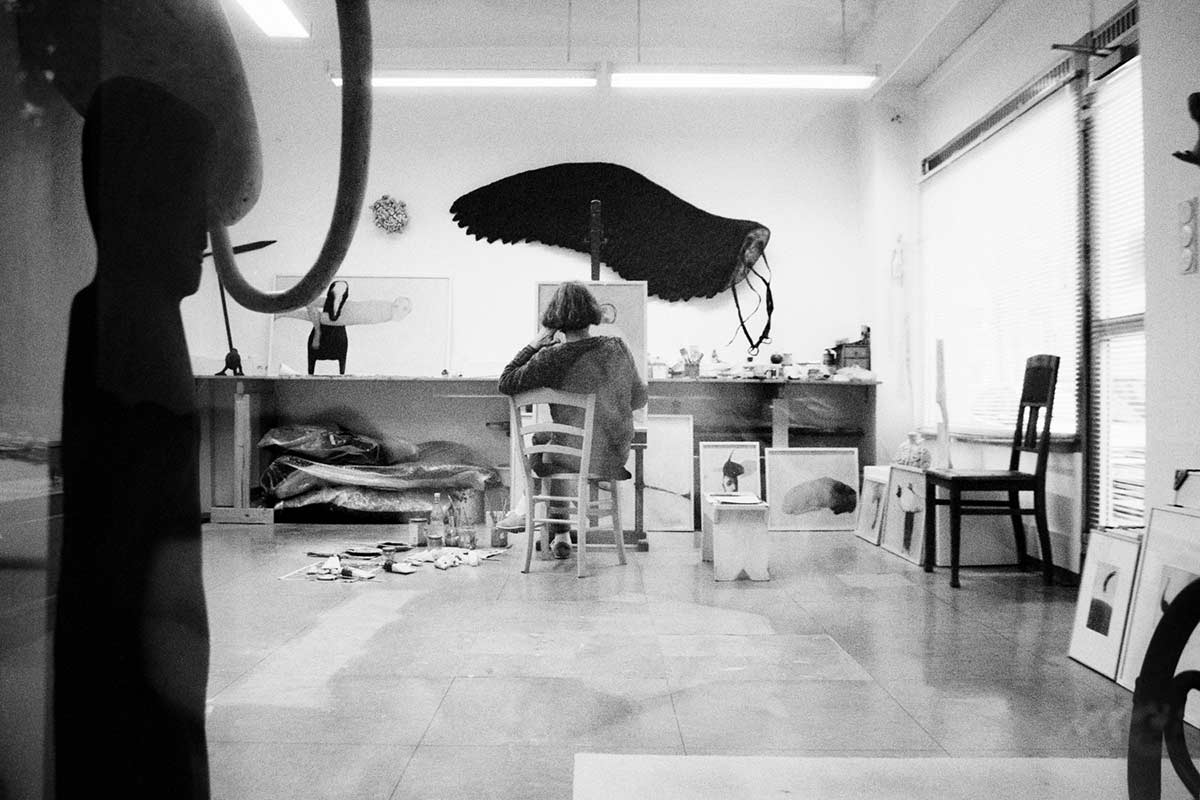 Atelierszenen
(Studioscenes) series about wiesbadens artists and their studios.
SERIES OF ABOUT 30 PHOTOS
30 × 40 CENTIMETRES
INKJET ON BARYTA PAPER
I always had a special relationship to art in general. Because of my family I got in contact with a lot of artists when I was young. This inner connection to art has stayed alive since then. This inspired me to start this series.
I asked several artists in Wiesbaden to photograph them and their studio to capture the individual creative process and art creation.
Uta Grün, Bernd Brach, Udo W. Gottfried and Julia Belot supported my work by allowing me to witness their working process and document the differences between them. I used black and white film to help holding together completely different insights, atmospheres and creative processes of the photographed artists.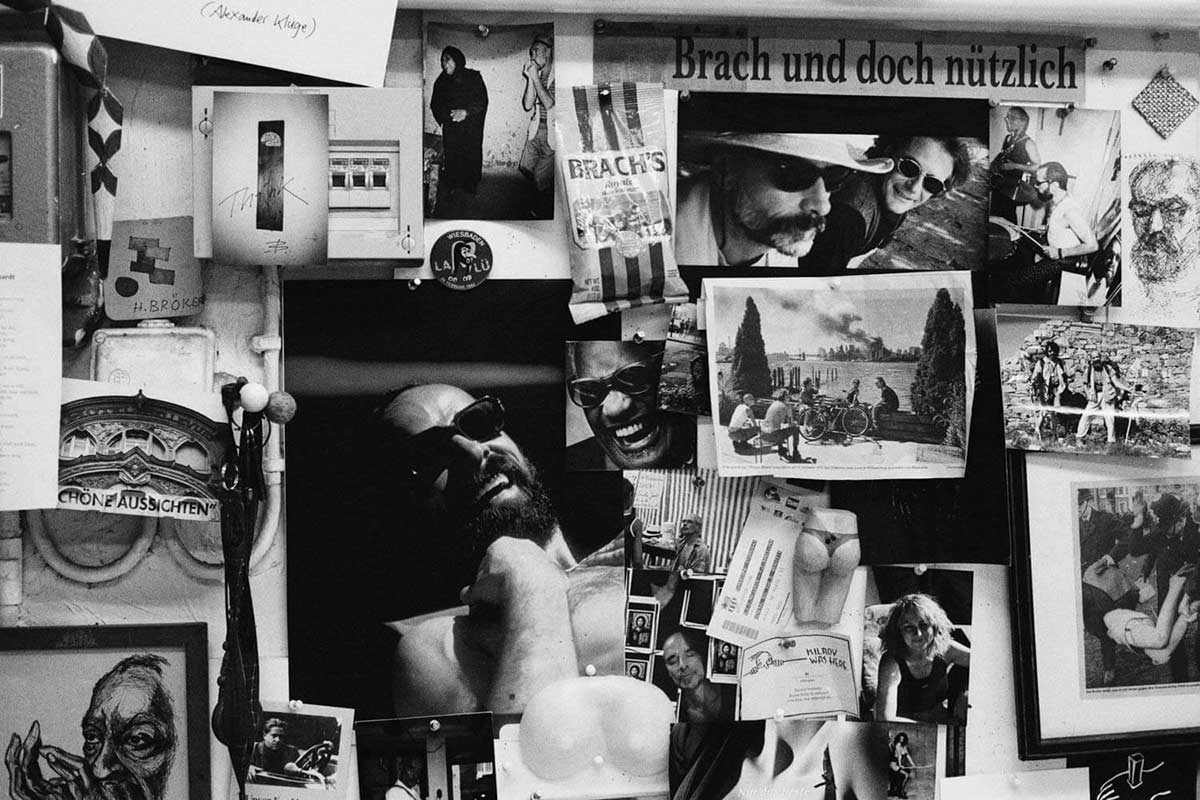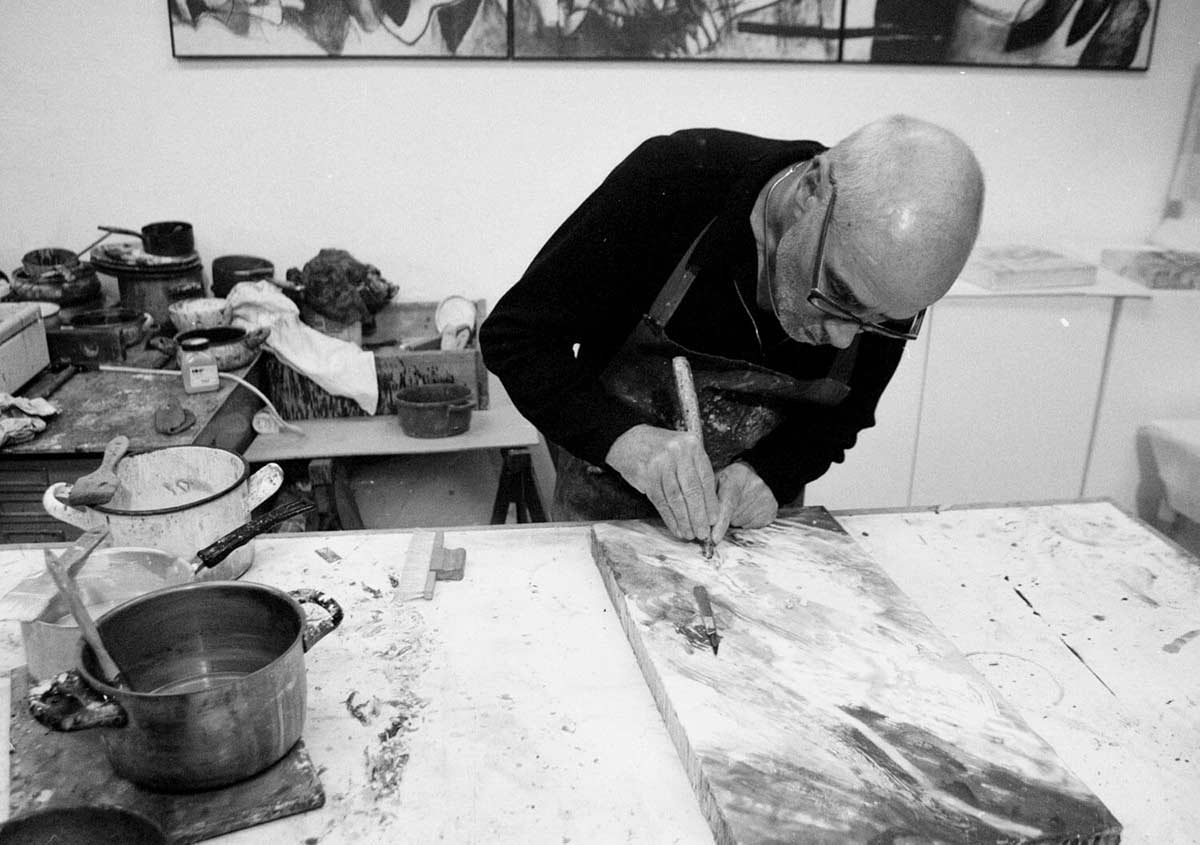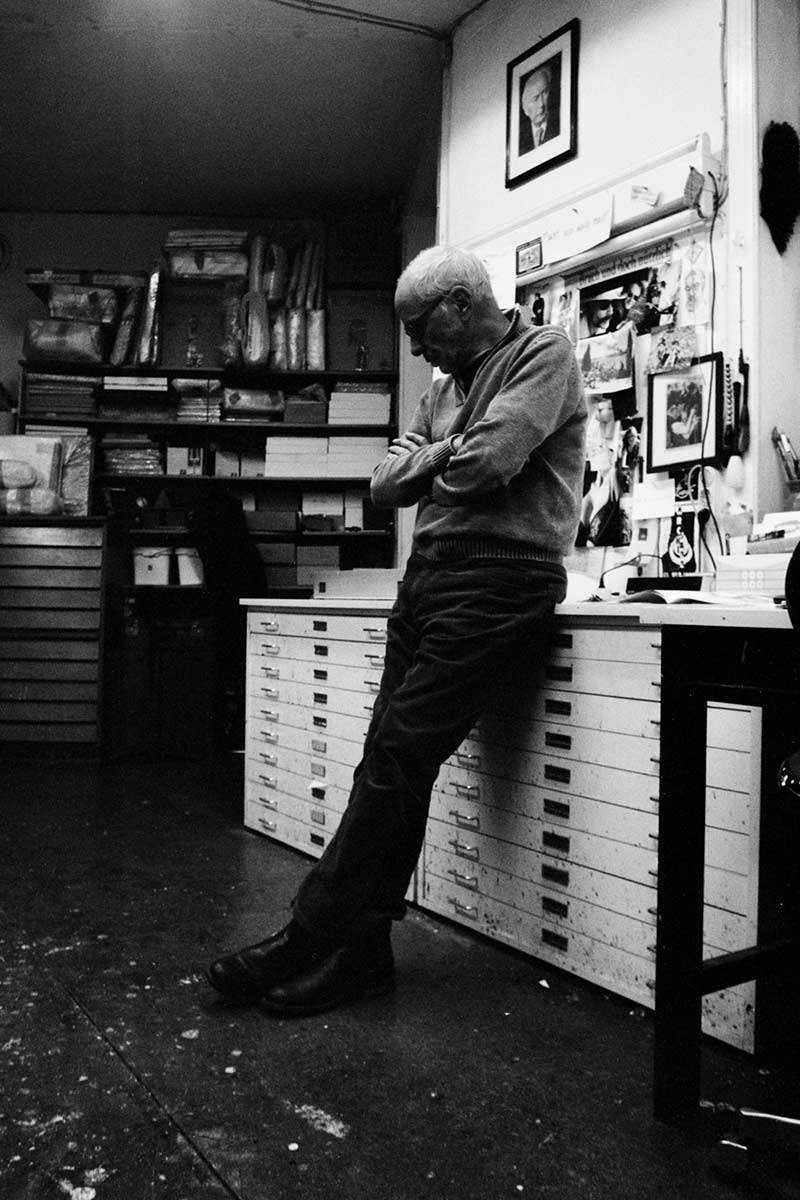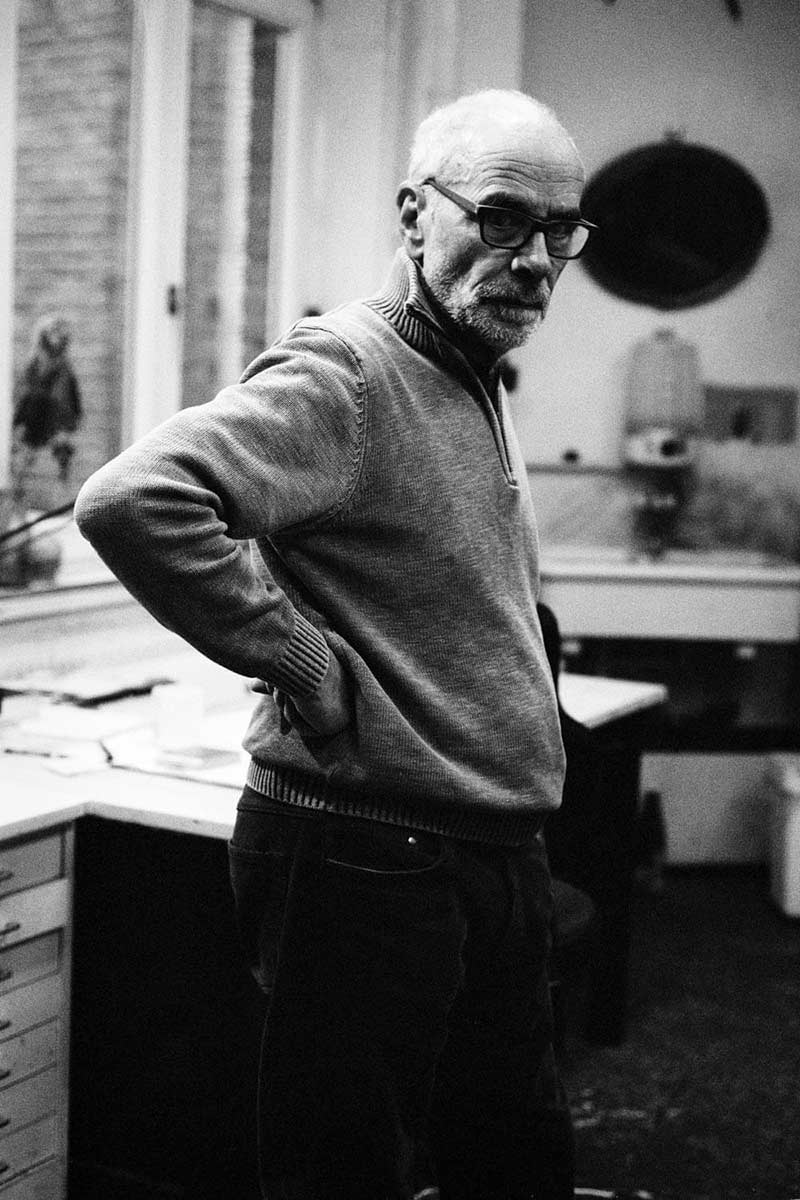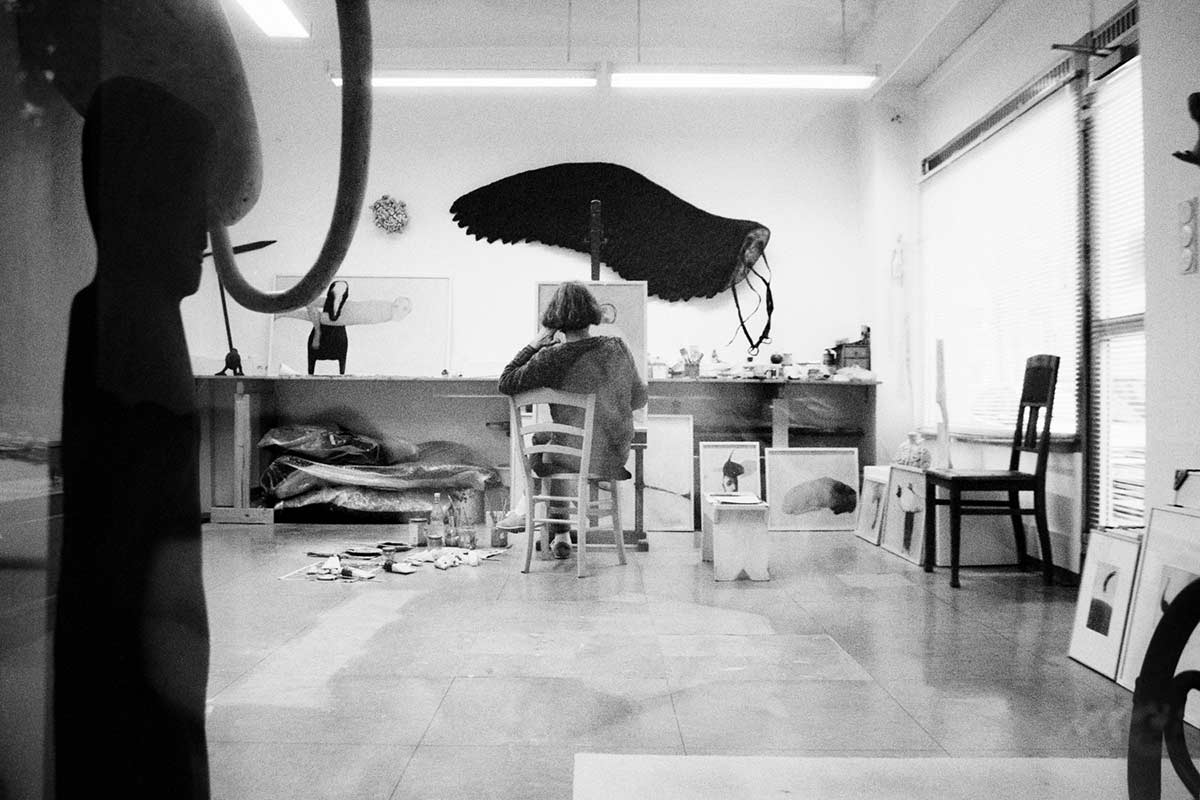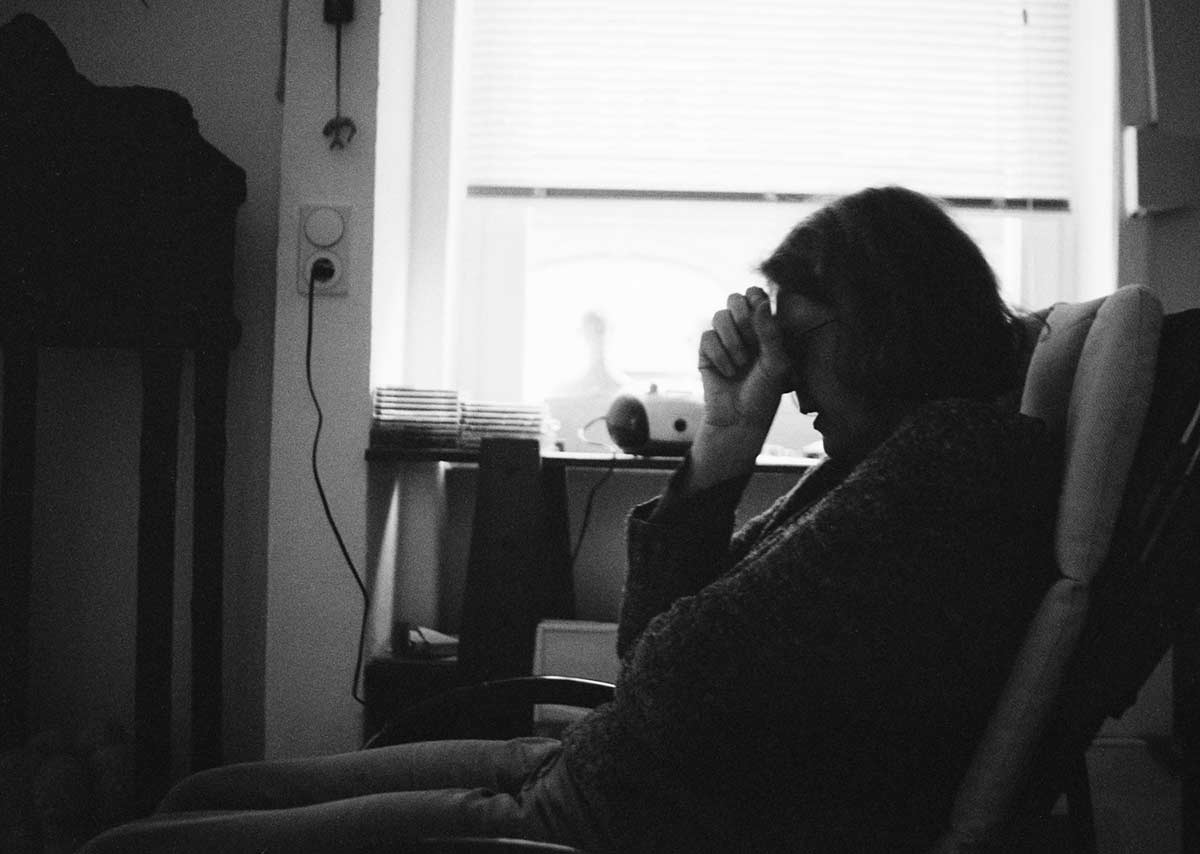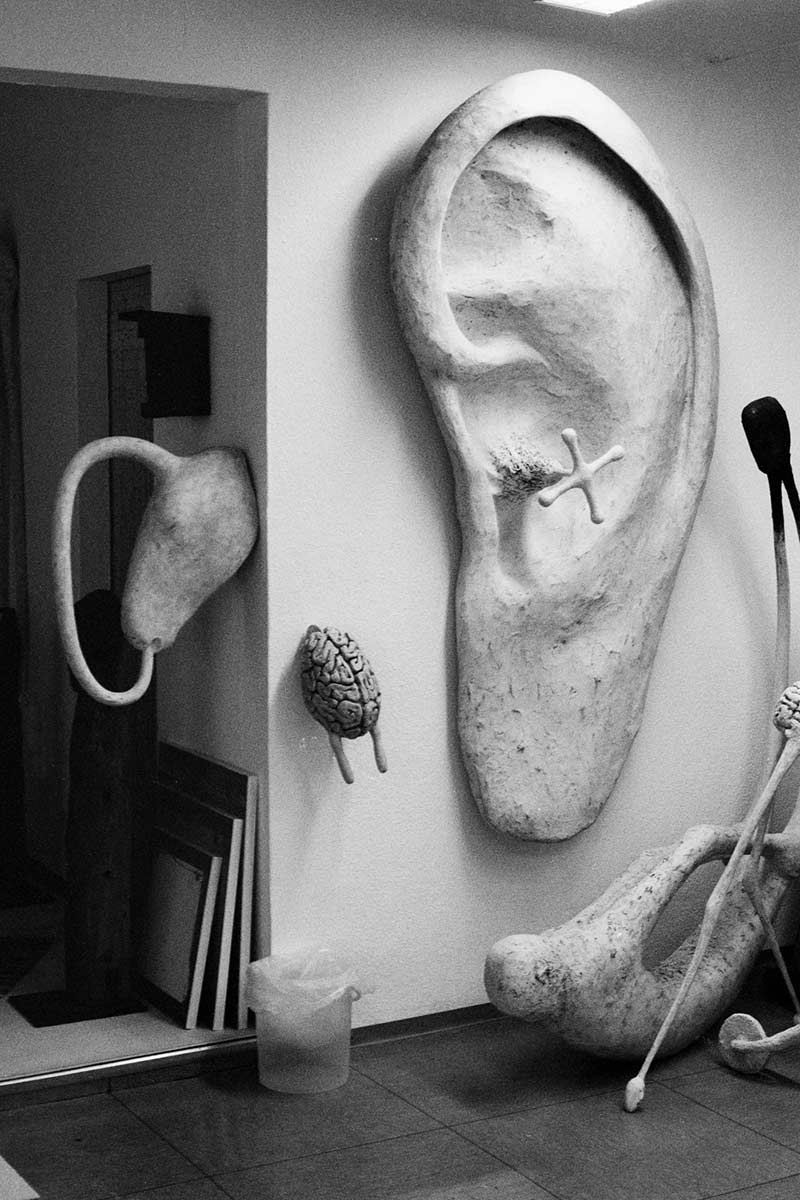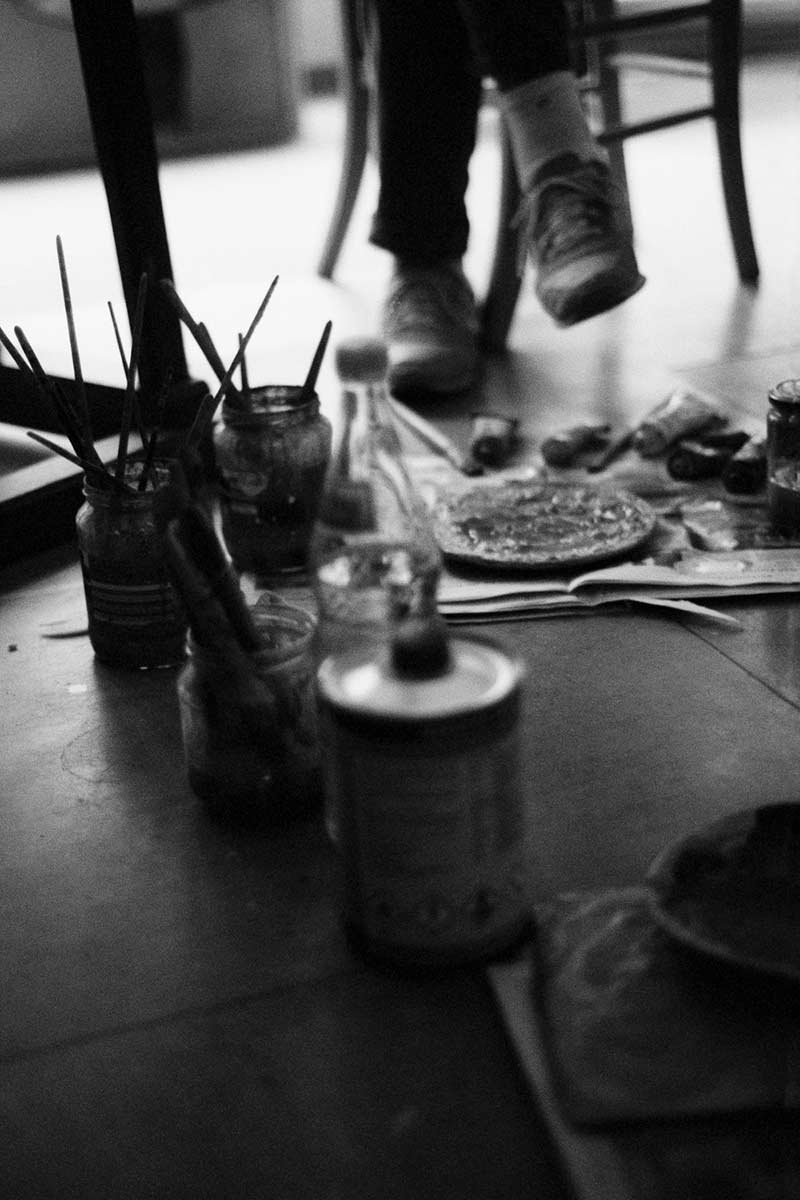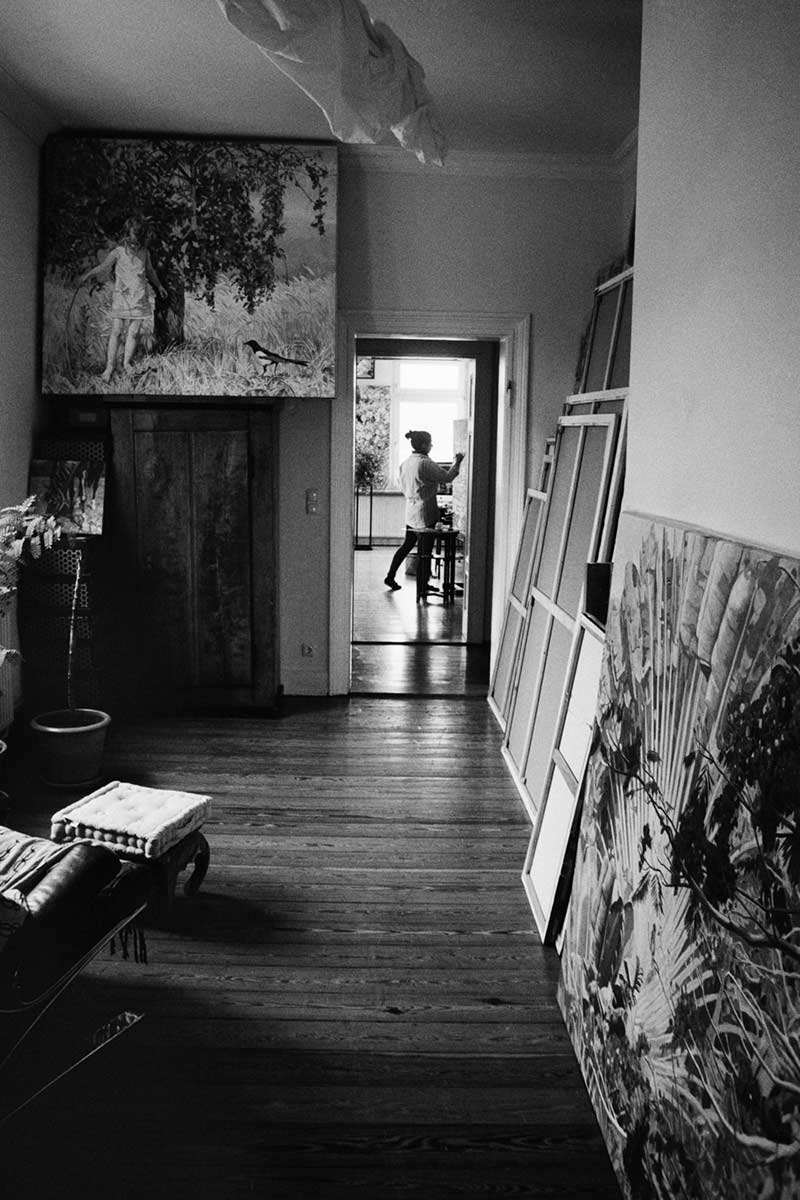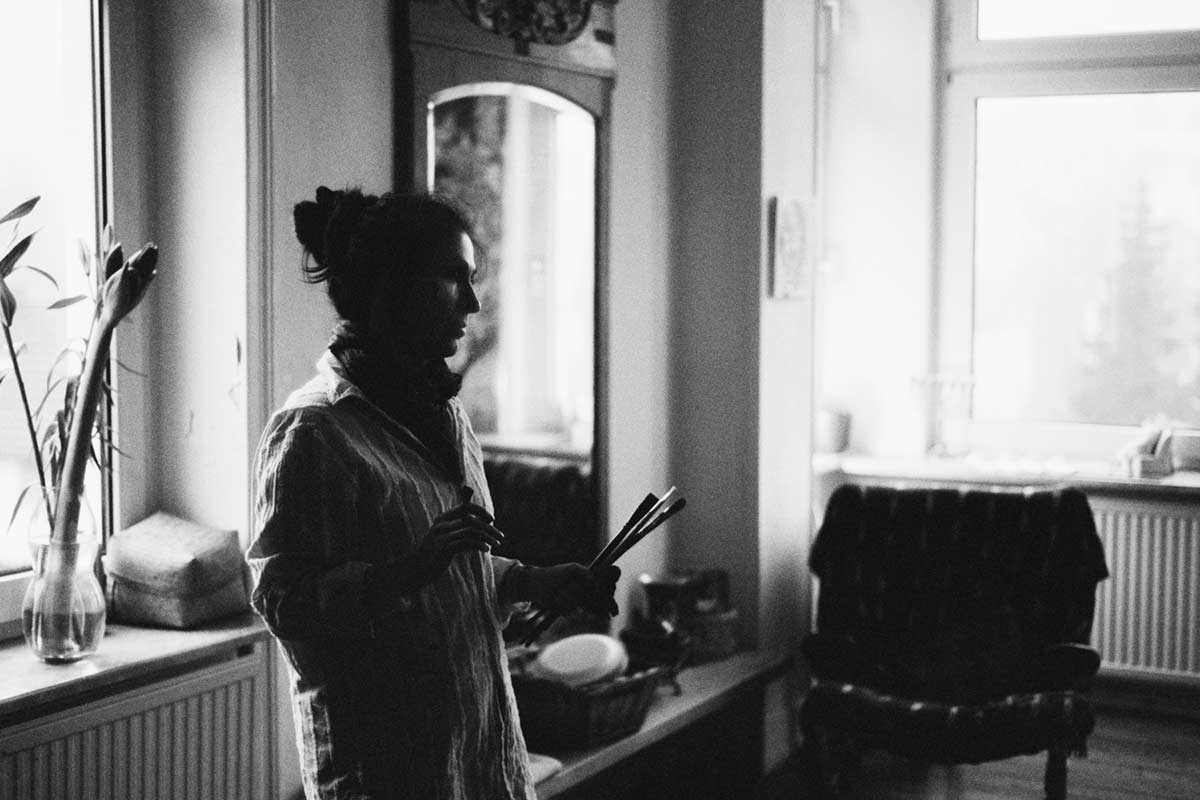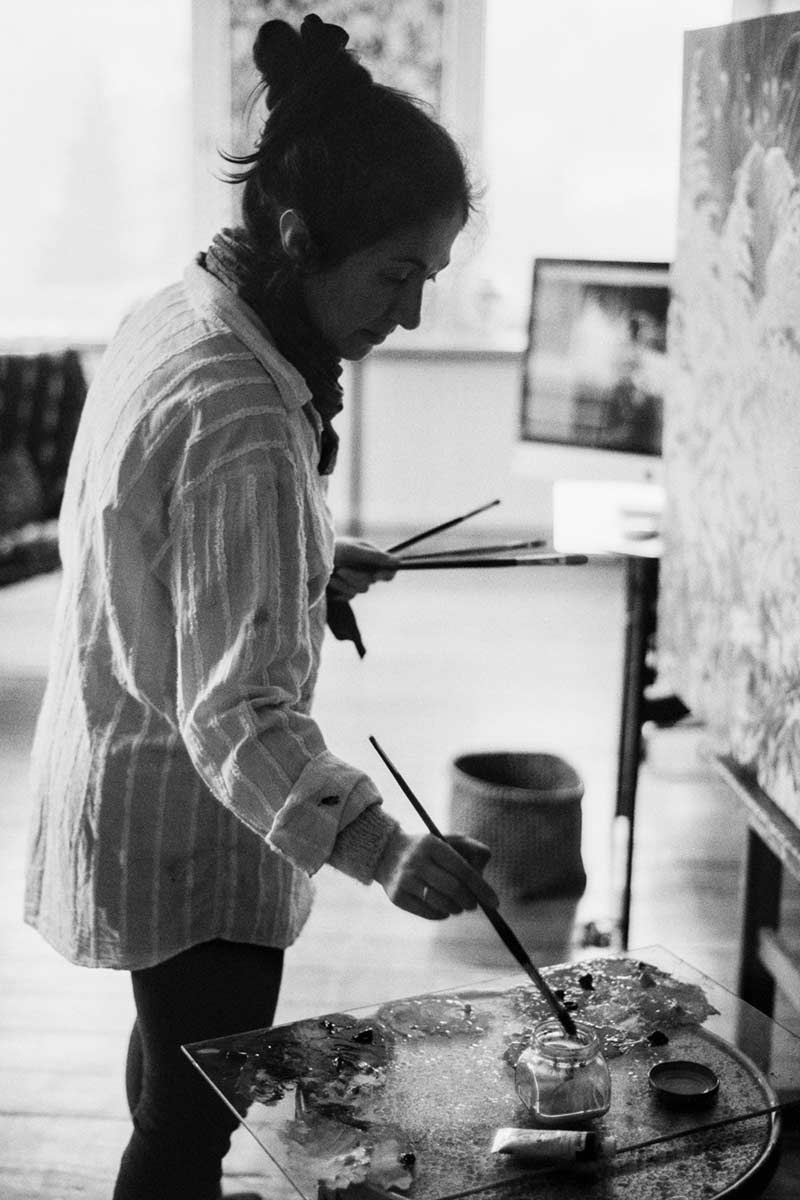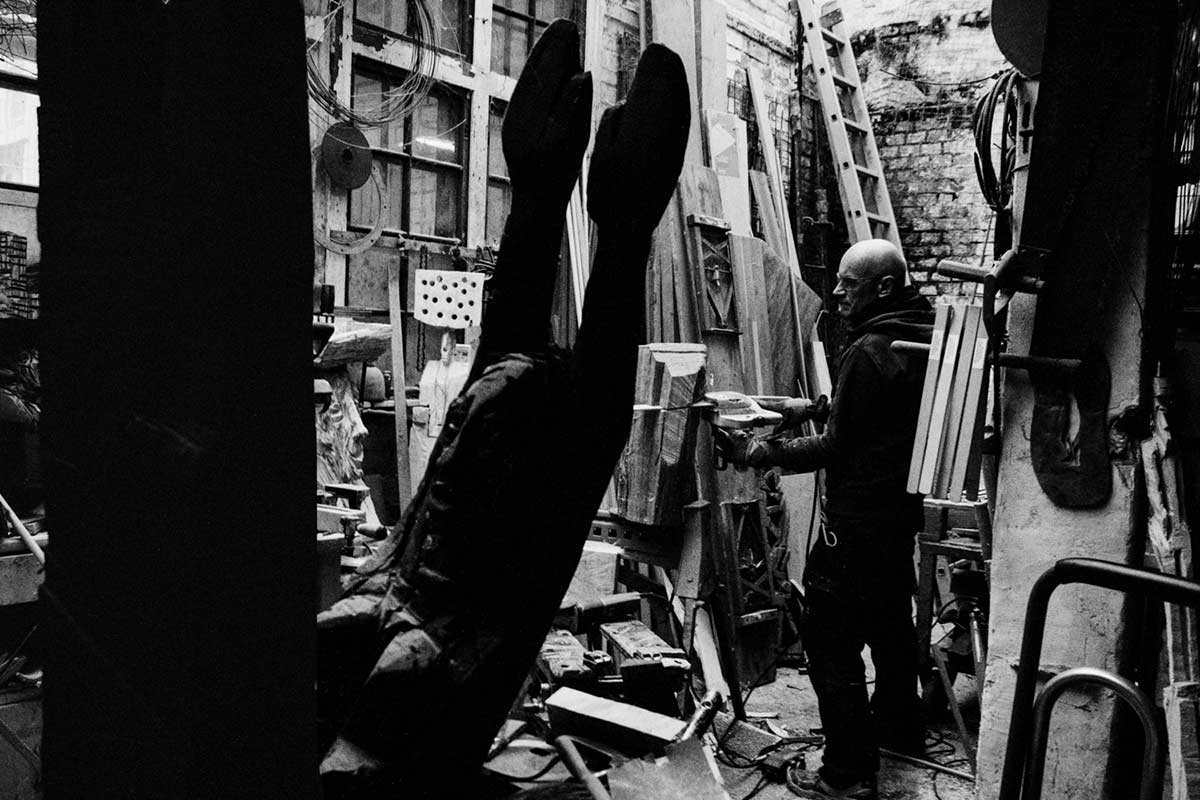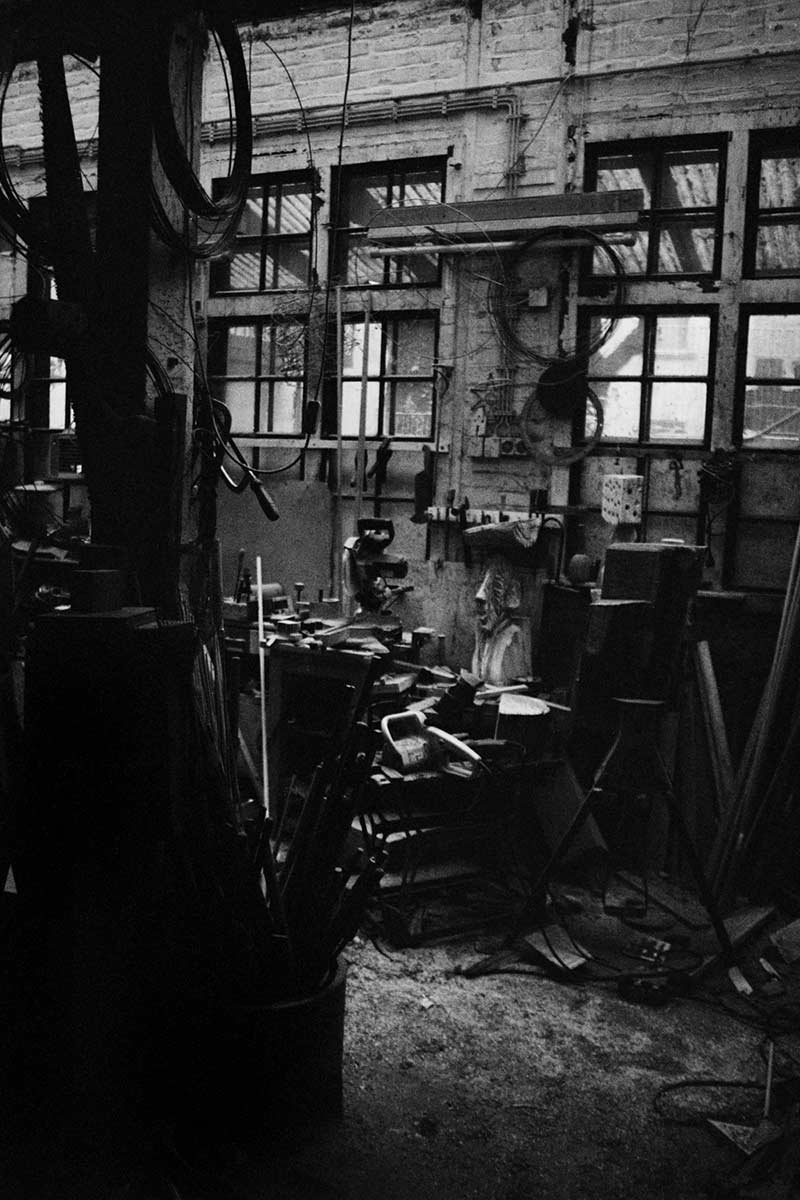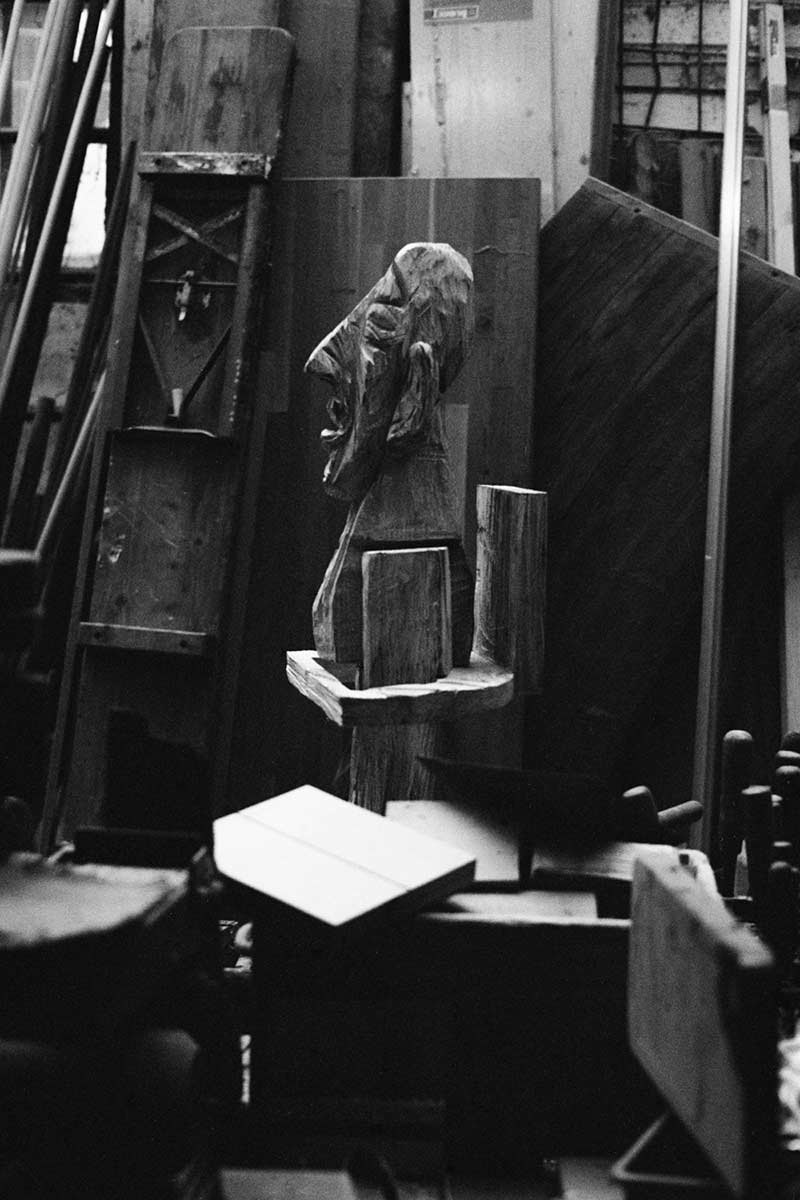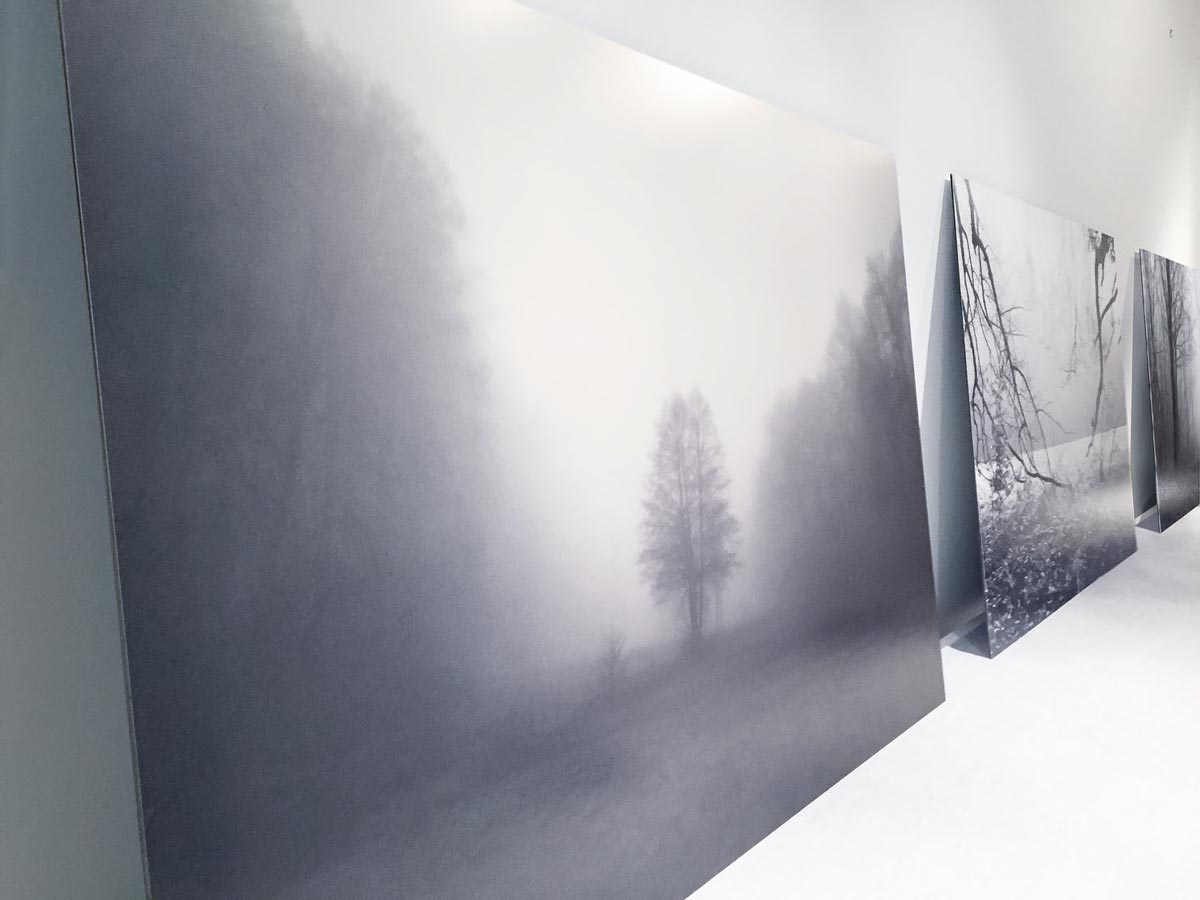 The series was exhibited in the gallery space of the Wiesbaden City Museum.